A variety of police body-worn camera (BWC) benefits have been outlined since they were thrust into the spotlight over the past couple years. In this series, we will be breaking down three primary components of successfully using the digital evidence BWCs produce in court. This is based on a piece from our recently released Digital Evidence 101 white paper bundle.
In this post we will focus on securing fair, just and accurate rulings, and what needs to be considered when evaluating body-worn camera solutions to accomplish that.
Police Body-Worn Video Evidence Admissibility Requires Chain-of-Custody Validation
"Law enforcement must also work with other partners, such as the courts and prosecutors, to determine legal requirements regarding chain of custody and admissibility. Evidence is of little use to the criminal justice system when it is ruled to be improperly obtained after the fact."

-Goodison, Sean E., Robert C. Davis and Brian A. Jackson. Digital Evidence and the U.S. Criminal Justice System: Identifying Technology and Other Needs to More Effectively Acquire and Utilize Digital Evidence.
Just as with physical evidence, steps must be taken, from capture to courtroom, to ensure that digital evidence is valid and untainted. These steps are essential to protect the integrity of the criminal justice system and reinforce the public's confidence.
For any evidence used in a case, there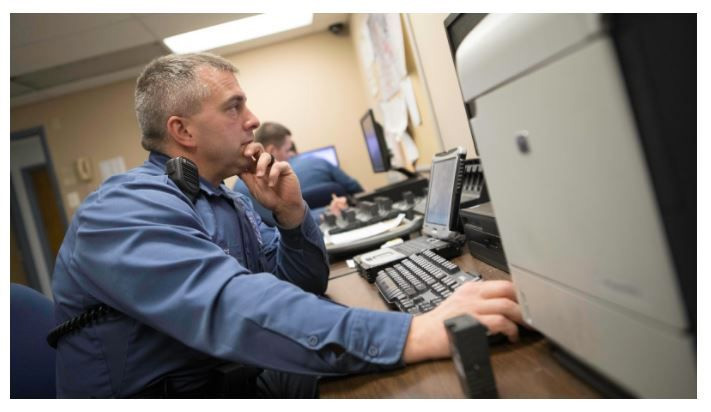 has to be a validated chain-of-custody to avoid the risk of the evidence being ruled inadmissible in court. Handoffs of digital evidence throughout its journey from capture, to storage to use in court, must be evaluated for its security posture. Starting with the device, you should know how the BWC was authenticated on the system, from what point chain-of-custody can actually be validated for the evidence and whether the digital evidence is encrypted while at-rest on the BWC.
It is also important to consider the storage, processing, and sharing stages of digital evidence handoffs. For instance, if using Wi-Fi for efficient upload to the cloud for storage, it is critical that the Wi-Fi access point is secure. Digital evidence should also be encrypted in-transit to the cloud as well as at-rest in the cloud, just as it was on the device.
Throughout digital evidence processing and review activities, policies should be in place that determine who has access to digital evidence and how they are able to access it. Any actions taken with that digital evidence should be audit-logged, and an option for chain-of-custody validation should be presented during any interaction with a file. When digital evidence is shared for case prosecution, an original copy of the evidence should always be retained, along with any redacted or edited versions sent to your judicial partner that are required to protect personally identifiable information.
Check back in later on as we dive into our last consideration and discuss how it can be achieved. In the meantime, if you missed our first post on generating objective digital evidence from body worn cameras. If you can't wait and want the full paper on how to successfully use body-worn video evidence in court now, visit our Digital Evidence 101 page for that exclusive content plus much more!