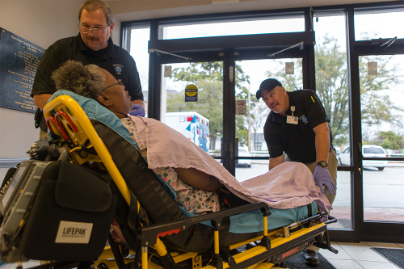 Hospitals provide a unique communications challenge. Many hospitals today use a variety of competing communications systems – pagers, mobile phones, landlines, even public address systems – to connect their various departments and units. In addition to that, the hospital itself can be a barrier to efficient communications. For example, shielded areas such as a lab or a basement can prevent electronic devices from receiving full cellular coverage. These issues can indirectly impact the experience patients and their families have on the hospital campus, which can have serious consequences for everyone.
The Affordable Care Act adds more incentive for hospitals to operate at peak efficiency. Medicare reimbursements can now be reduced based on how a hospital ranks against comparable institutions in several areas, including customer satisfaction. Lack of a reliable, resilient communication network connecting reception, security, facilities, and laboratory staff can increase the likelihood that patients will not have a positive experience. Not meeting expected patient satisfaction levels reduces Medicare reimbursement by 1% currently, and will reduce it by 2% in 2017. If this trend continues, the financial impact to a hospital delivering substandard experiences could be painful.
Hospitals can improve communications by moving to a dedicated two-way radio system configured to their individual requirements. MOTOTRBO™ radio systems delivers reliable, instantaneous, discreet connections between hospital staff. The system is separate from commercial communication networks, meaning hospital personnel can stay in touch, even when emergency situations swamp local cellular coverage. With text messaging capabilities, ear buds, and vibrating belt clips for security staff, discretion is maintained alongside clear audio.
Given the increased focus on safety in the healthcare environment and the physical risks that hospital personnel face on the job, it becomes even more critical to equip nurses, administration staff, and security officers with MOTOTRBO radios to keep everyone connected when it matters most.
For more information please visit www.motorolasolutions.com/mototrbo