When it comes to our children's education and safety, community partnerships are crucial. School personnel are responsible for their students' well-being, and they work with their local organizations and agencies to encourage learning, volunteerism, leadership, and most importantly, to keep their students safe. Educational staff should work hand-in-hand with emergency first responders to help ensure that every aspect of school safety is planned, practiced, and they're ready for anything.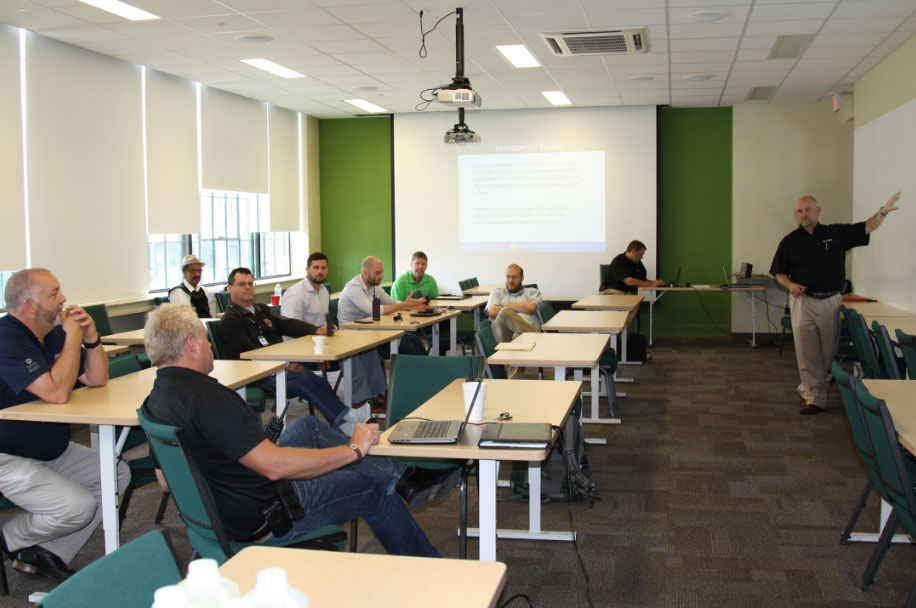 SchoolSAFE helps to facilitate those relationships, as seen at an interoperability training a few weeks ago at Indianapolis' Herron High School. The meeting brought administrators, school safety team members, and representatives from Marion County Sheriff's Office and Public Safety Communications to the training table. They discussed best practices of connecting the school's MOTOTRBO two-way radios with first responders' APX P25 two-way radios during an emergency. During a crisis, first responders have the ability to open a direct line of communication with the school personnel and safety team members in order to provide them with additional support on a secure, reliable network.
"The staff at Herron High School is always working to make the school safer and the SchoolSAFE program really shines a spotlight on our communications throughout the school and within the community," said Tim Porter, Director of Operations at Herron High School. "Knowing that Herron High School can have real time information flow during an emergency on radios between our trained safety team at the school and public safety is a relief."
The training session concluded with the school and first responders enthusiastic to continue the discussion on how best to work together. "These are conversations that absolutely need to happen," said Porter.
SchoolSAFE encourages and supports ongoing and sustained training as part of the Certified Ready program. The SchoolSAFE Certified Ready Schools Network Program by Motorola includes:
Licensed Radios

Physical Network Hardware
Network Management Software
Safety Team Formation and Development
Training Curriculum
Sustainability Maintenance of Hardware / Software / Training
Certified Ready MOU / SOP / SOG.
To learn more about SchoolSAFE, their on-going training, and to download your free School Safety Toolkit, visit www.motorolasolutions.com/schoolsafe.