Implementing intelligence-led policin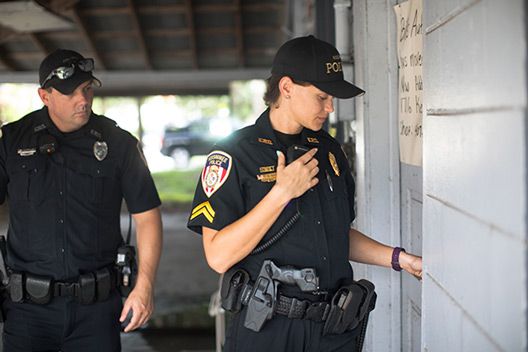 g and CommandCentral Analytics was a new thing for our officers. And you know cops. You can ask them to go out and patrol a neighborhood or maybe check businesses based on what the analytics say, but until they have that first success, they may or may not buy into the new philosophy or technology.
But, that one success will make all the difference.
Early on, there was an unfortunate situation we encountered. We had some kids that were going around and randomly shooting at houses and even at people. It was the first time in a long time that not only the entire agency worked together but we worked very well with the Sheriff's Office to share information and combine our resources to go capture these kids.
Within 17 days from the first round that they fired out of their gun, we had them captured, had them arrested and solved two homicides. I think that was a huge eye-opener for our agency to say, "Wait a minute, you know, this stuff does work. When we use analysts and we share information and when we talk and work collectively, we're much better than if we try to do it by ourselves." We were able to give our officers better information to direct their focus and give them a purpose. We had that first, critical success, and now they've bought in.
To learn more about our story, visit www.motorolasolutions.com/kissimmee.