Two-way radios have long been a favorite time-saving tool for businesses of all kinds, but feature-rich digital technology is transforming push-to-talk technology and bringing it in line with the most advanced voice and data innovations. Today, digital two-way radios are at the cutting-edge of evolving unified communications (UC) technologies, combining the best features of smartphones and business productivity tools, and the reliability and power of push-to-talk radios.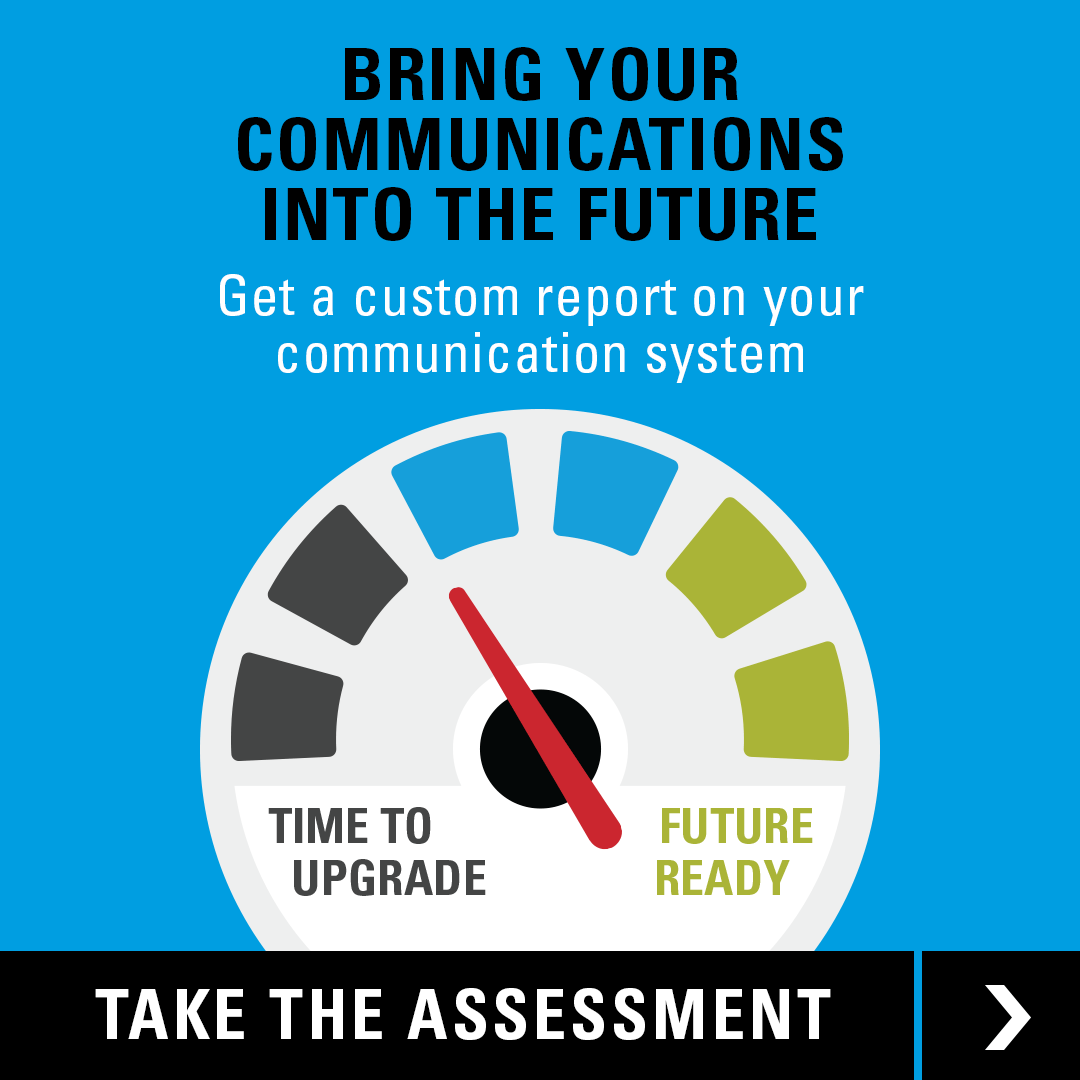 Here are just three ways in which businesses and enterprises are achieving smart operations and improved team communications by moving from analog to digital.
Instant Team Communications
Push-to-talk has been around for decades. Likewise, many point-to-point communication systems used to connect disparate employees are either aging or being decommissioned. As a result, many businesses are looking to fill the communication gap while taking advantage of the investments they've already made over the years. Today the focus is on smarter, more cost-efficient communications that unify the workforce in ways previously not possible.
Such was the case for MGM Resorts, one of the largest hospitality and entertainment companies in the world with 15+ properties on the Las Vegas Strip and 61,000 employees. MGM Resorts made the decision to replace its existing resort-wide Sprint/Nextel push-to-talk solution and aging 900MHz radio system and move to Motorola Solutions' MOTOTRBO™ MOTOTRBO digital radios and communications platform.
MOTOTRBO opens up a world of possibilities for organizations like MGM Resorts. In addition to crystal-clear audio, users enjoy integrated voice and data on one radio (more on the benefits of that below), slimming down the number of devices that employees need to carry– while providing the trusted push-to-talk functionality they depend on.
Businesses like MGM Resorts benefit from exciting new advances to core push-to-talk communications. Users can send and receive text messages, check email, and access Bluetooth connectivity. Plus, GPS awareness and Wi-Fi add a new layer of transparency and convenience.
A critical benefit of MOTOTRBO is that any investment in towers, site antennas, power and civil works can be carried across to the system, cutting down the costs of moving to digital – you can even reuse your radio frequencies for a seamless transition.
Communication Without Boundaries
But MGM Resorts wanted more than fast, reliable digital push-to-talk and data features, they wanted to connect across disparate networks, devices, and geographic boundaries that typified their portfolio of resorts.
With WAVE™ Workgroup Communications, new levels of interoperability and team collaboration are possible. Workers who don't carry radios can connect instantly with a MOTOTRBO user using an Android or Apple smartphone, landline, or PC – augmenting any investment in smartphone technology.
For example, if an MGM Resorts manager is located at headquarters or working from home, WAVE lets them seamlessly communicate with an employee carrying a radio from any device – mobile phone, laptop, or tablet – from any location.
The benefits are significant. Organizations see a 20-25%* improvement in productivity when employees are connected. Cost savings are also realized. With the WAVE platform, businesses like MGM Resorts can seamlessly push-to-talk to their teams across all communication channels – radio, broadband, Wi-Fi, and even landline.
"One of the WAVE benefits we have seen is removing all boundaries from a communication perspective, so whether an employee or supervisor needs to speak to their direct manager across the city or across the country, those boundaries have been removed. They are able to support customer service in a much better way," said Jim Kimball, Executive Director of Enterprise Telecommunications, MGM Resorts in this case study.
Use Intelligence to Drive Productivity
Business intelligence isn't something you'd traditionally equate with two-way radios, but digitally-powered unified communications let you add powerful data and applications that drive productivity by simplifying your communications and workflows. These apps transform modern two-way radios into a business support platform, that can synchronize and enhance your operation. MOTOTRBO lets you integrate new and current applications within the Motorola ecosystem so your workers can focus less on systems and devices and more on the job in front of them.
Whatever your needs, you can choose from a wide range of data apps that drive greater productivity, accountability, and safety. Indoor location tracking and alarm management increase awareness. Wireline dispatching and work order ticketing help workers stay focused. For example, managers at an MGM Resort can send a work order ticket to a technician's radio when a slot machine goes down or contact an employee on their smartphone to let them know a ticket has been closed. Other features ensure safety with "man down" and lone worker functionality.
Digital radios are designed around the way you work to increase productivity, efficiency and safety. As more companies make the shift from analog to digital radios, they are seeing tangible benefits in enhanced operations and greatly improved team communications. Don't get left behind!
Ready to bring your business into the future? Answer a few short questions about your current infrastructure and get a free personalized assessment of how your communications compare with the latest industry innovations. Get started today.
Learn more about a Team Communications solution designed for the demands and challenges of the industrial worker.
*The McKinsey Global Institute Report