If you're operating a mission-critical network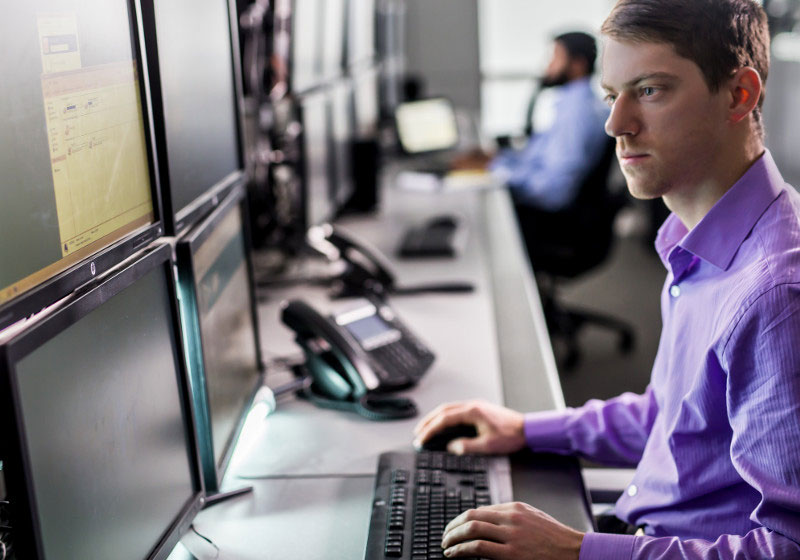 with hundreds to thousands of APX two-way radios, you already know that device management is an arduous undertaking. With all the maintenance, programming and changes you make, it still doesn't guarantee you'll maximize performance. How can you ensure your devices operate effectively and that every critical call gets through?
If you don't have the time and resources to adequately support your mission-critical devices, you should seek experienced resources that can help. You can now enlist device management experts at Motorola Solutions who can expedite programming, ensure correct connectivity, help you take advantage of all the applications available to you, and provide the right hardware and software support needed.
Top Three Reasons To Seek Expert APX Radio Management Services:
You need an intelligent hardware and software maintenance plan. This includes full reporting and analysis of your radio performance to know precisely which radios need to be maintained. With better prioritization, you could save significant time and money with more accurate support rather than conducting routine mass updates.
You will experience expedited programming and configuration changes. With enhanced radio technology comes more complexity in programming. Deploying new radios—without disrupting your service—is always a challenge. Your daily routine tasks to add and remove subscribers, or to adjust talk groups is time consuming. Additionally, if you don't assess the device and network interdependencies, your radio communications may be negatively impacted. By transferring this responsibility to a team dedicated to your radios, you can free up your resources to keep focus on your core mission.
You can take full advantage of all radio capabilities. If you're using APX radios, no one knows your radios better than us. Freeing you from the time and hassle in programming and showing you how to improve the use of your radios can be a game changer for your organization.
If minimizing downtime, increasing operational readiness and lowering your costs related to managing your two-way radio fleet sounds appealing, discover how we can help you today with APX Services.
We also held a webinar on Improving Device Management that expands further on how you can take action to improve your land mobile radio performance.