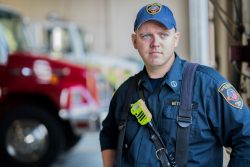 Wow! 2016, what a year! For 25 years, ASTRO has continually evolved to meet the changing needs of its users. Today's ASTRO 25 is an all-IP platform with COTS hardware running highly secure and reliable software. For the past year, this 25th anniversary blog series highlighted some of the features requested by our customers, told by the insiders who helped make them a reality.
In our January blog, we predicted LTE and broadband would continue to have an influence on the industry. FirstNet, now on the verge of becoming a reality in the U.S., has changed the conversation of public safety communications. The need for interoperability between Land Mobile Radio and mobile broadband has become clear. We also predicted the continued growth of services throughout the year, and ASTRO 25 has met that with the introduction of the simplified services packages which include the new converged MyView portal.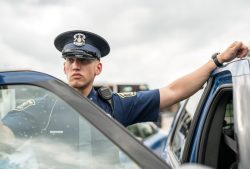 Emphasizing how much our world has changed, the early 2016 blogs talked about interoperability and data, topics that were not top of mind 25 years ago. We discussed how to keep your system operating at peak performance and then moved into exciting new features that are now part of our 25th-anniversary software release.
Looking toward 2017, we expect to see data taking a larger role, particularly in public safety and ASTRO 25 will continue to evolve. FirstNet will provide more access to data which will then drive change for first responders as well as dispatch. We will see more software-enabled features which will allow ASTRO 25 to respond more rapidly to the changing market. We expect to see the continued growth of services as solutions become defined by outcome more than simply by the delivery of features.
I want to end 2016 with a big thank you to the MTUG (Motorola Trunked User Group) organization for their continued feedback. User feedback provides valuable input and helps set the direction of ASTRO 25. This has always been a big help to us in making sure that ASTRO 25 continues to be an effective mission-critical platform.
Happy 25th birthday ASTRO 25, and many more!
Learn more about ASTRO 25 at www.motorolasolutions.com/astro25