October is officially National Cybersecurity Awareness Mont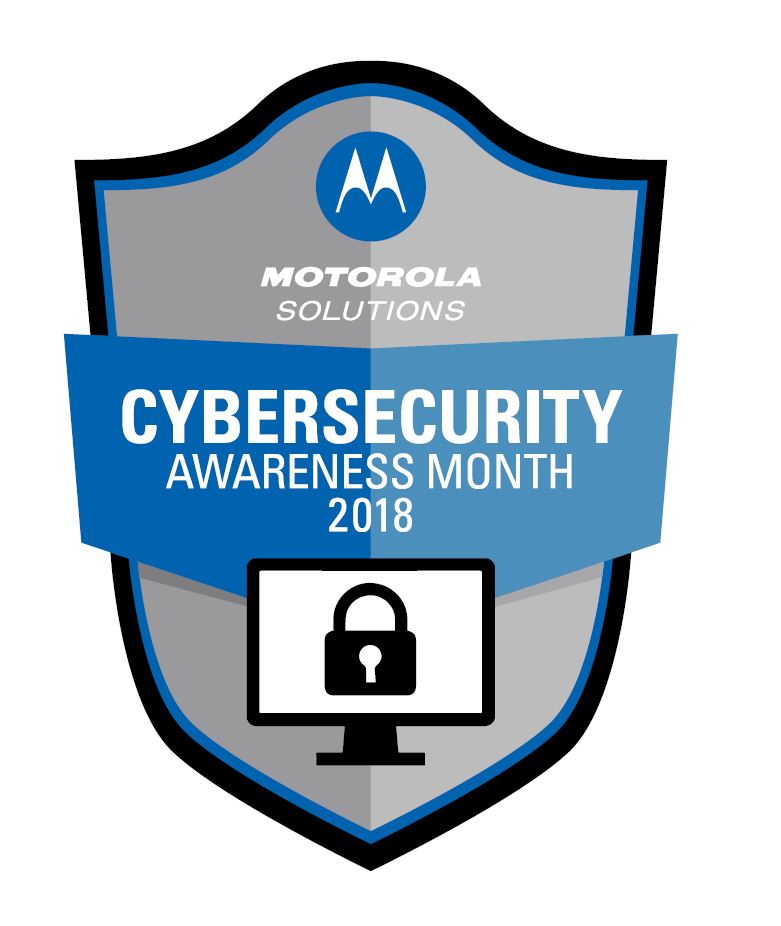 h. In light of headline grabbing cyber attacks around the globe, governments and businesses are becoming increasingly concerned about their cybersecurity – and with good reason. Cybersecurity Awareness Month provides the opportunity to cut through the typical fear, uncertainty and doubt (FUD) surrounding cybersecurity and focus on understanding the risks.
At Motorola Solutions, we are working to ensure both our customers and employees fully understand the reality of today's evolving cybersecurity landscape and generate awareness of both the risks and potential solutions:
Cybersecurity Bootcamps: Recently, we hosted a number of internal cybersecurity bootcamps in Salt Lake City, Chicago and Krakow. Featuring Jim Manico, founder of Manicode Security and co-founder of the LocoMoco Security Conference, the bootcamps challenged participants to hack a system, learn mitigation techniques and implement defense systems.
Cybersecurity Webinar: On September 26 at 12:30 p.m CDT, we are partnering with MissionCritical Communications to host a webinar, answering questions regarding critical communication cybersecurity for public safety agencies. Discussions will include the latest insights and trends, best practices and a look at how cybersecurity can improve agency outcomes. Register for the webinar.
Cybersecurity Panel Discussion: An internal panel discussion will inform and educate employees on current cybersecurity efforts. The panel will showcase current cybersecurity products and services, promote activities planned throughout Cybersecurity Awareness Month and share resources for continued learning and training.
Cybersecurity Tournament: In partnership with Secure Code Warrior, we will be hosting a global tournament. Open for 24 hours – October 23 through October 24 – the tournament will present participants with a series of vulnerable code challenges to identify, locate and fix.
Beyond Cybersecurity Awareness Month, Motorola Solutions is committed to growing awareness and enthusiasm around cybersecurity. In today's increasingly complex digital environment, it's no longer a matter of if but when an organization will experience a cyber attack. Moving past the FUD and increasing understanding is critical to being prepared.