"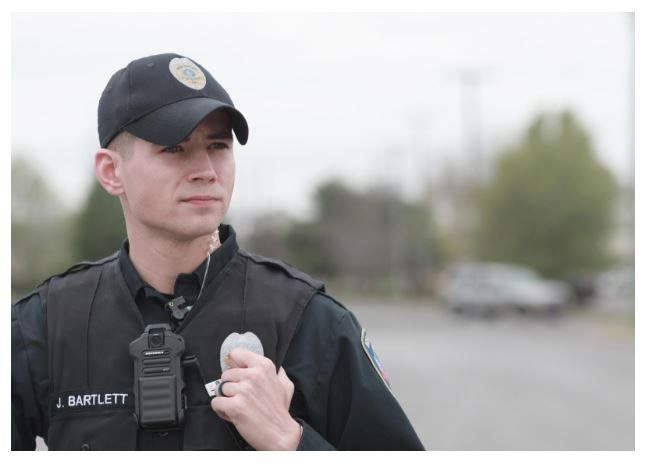 Officers can feel inundated with technology, some officers see body-worn cameras (BWCs) as another new piece of technology that they will have to learn." These are the words of Chief of Police Roberto Villaseñor of Tucson but are echoed by Chiefs across the nation.*
Before purchasing BWCs or other police camera devices, you should recognize how this new piece of technology can impact frontline officers' ability to successfully do their job and protect the community. To get the best results, reduce complexity, and ultimately help law enforcement better achieve their mission, we are outlining the most important things to consider when evaluating a BWC solution in this four part blog series.
Consideration #1: Body-Worn Cameras Are Not One-Size-Fits-All
Officers are obviously different shapes and sizes. They have to attach or carry various items while on patrol, and are often wearing different types of uniforms that affect the way they wear their gear. These variations can have a direct impact on whether a BWC can be used successfully.
In the same way a good radio speaker microphone (RSM) can adapt to various users, a good BWC should too. Officers should not have to compromise the way they operate, as that immediately minimizes a BWC's value and detracts from its promise of aiding in evidence capture.
When evaluating BWCs consider wearing options, camera field of view, and camera articulation, which is the ability of the camera to be positioned or rotated based on how an officer wears it. These factors allow users to wear BWCs comfortably and without restriction. They also accommodate various wearing positions and officer body types, while still enabling effective evidence capture.
An adjacent factor here is also that law enforcement officers take great pride in their uniforms and in their appearance while wearing them. Many BWCs may mount in a way that diminishes that appearance. This factor alone is not critical, but giving it consideration respects the uniform and your men and women who wear it.
Stay tuned as we outline our next consideration for deploying the right BWCs for your officers. If you can't wait and want to know our four considerations now, check out our Digital Evidence 101 page for that exclusive content plus much more!
https://www.justice.gov/iso/opa/resources/472014912134715246869.pdf