This blog is the second in the "Walk in Your Shoes" series. lt highlights our commitment to building experience focused software applications to support the important job of protecting citizens of this great nation. Read the first blog Walk in Your Shoes – The Foundation of Customer-Focused Software Applications.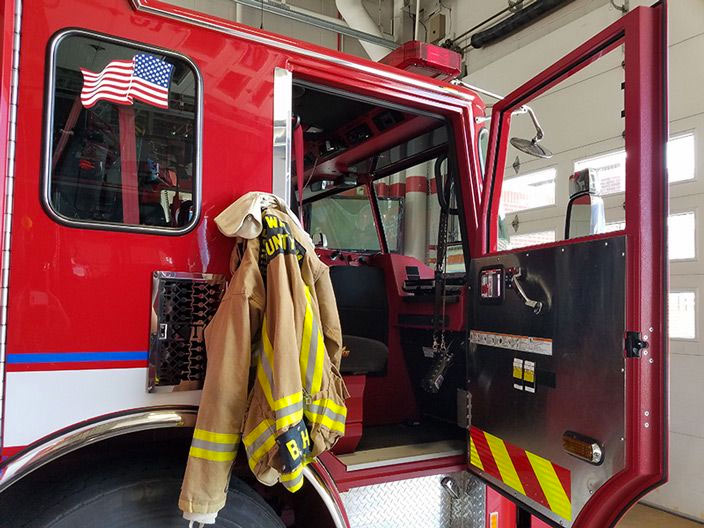 Creating Mobile Police Applications
Getting out of a car and following a police officer through his daily routine. Asking probing questions about what would make their job easier. Spending time with an officer and doing side-by-side comparisons of different products and applications. That's all part of my research role; requiring me to "Walk in Your Shoes" for an hour, an afternoon or an entire shift. The results of my field interviews are new applications and product enhancements that make an officer's job easier.
One of the big pain points officers have identified is the desire to have more flexibility in choosing a smartphone device. They want to be able to run law enforcement applications on either an iOS or Android® handheld device. That input has been heard loud and clear by our design teams, so the latest release of the our handheld mobile application can now operate on either iOS or Android devices. This gives agencies, regardless of the device, real-time access to CAD incidents, location of responding officers, vehicle and person queries, unit status, geofence alerts, driving directions and more.
The other big request I hear is: "I want to do everything on my smartphone that I can do on a laptop. I want full mobility away from the vehicle." In addition to getting information about an incident, or the location of responding officers I talk to want to be able to issue citations and do field reports when on the scene, while away from my vehicle. And they want to seamlessly share the information between smart phones, in-vehicle computers and the command center. To provide them that capability we are now offering Citations and Forms, a highly configurable, complement to the police handheld platform. Now, it is easy to issue a ticket, document with photos, close out an incident, complete a field interview form, get signatures, and even print; all from a smartphone or tablet using the iOS or Android platform. And the information gathered on a handheld device, is available on in-vehicle solution as well, allowing reports to be started on the scene and completed in the vehicle where a full keyboard is available for additional annotations and narratives.
It is exciting to convert what I learn from riding and/or walking along side law enforcement into product offerings. Introducing applications and functionality into the marketplace that are the direct result of officer inputs is rewarding both for me and for our customers.
Receiving inputs from first responders never gets old. If you are going to be at APCO 2017, please stop by the Motorola Solutions Booth #801, try out our newest applications and share your thoughts. My colleagues and I would love to hear your opinion about our handheld products so we can continue to offer enhanced customer focused applications.