May 15-20th is Police Week in the US, a time to honor law enforcement personnel. Take the time to say thanks this week. "Walk in Your Shoes" is the first in a series where we will highlight our commitment to building experience focused software applications to support the important job of protecting citizens of this great nation.
Sirens blare as we speed to an incident; a 9-1-1 potential domestic abuse call requires us to proceed with caution; a downed tree on a conservation trail means we trek through a muddy field. I've experienced it all, as I have walked in the shoes of many different public safety personnel. This is an important part of my job at Motorola Solutions – experiencing and documenting the working environment of public safety personnel.
Showing up for roll call and getting assigned to shadow an officer for the day always gets my adrenaline pumping because each ride-along is unique. But what they all have in common is the ability for me to interact with public safety personnel in their environment, not a lab. I get to join police officers, firefighters, and EMS personnel as they go about their daily tasks while I observe, question, and learn about their interactions and technology needs.
From ride-alongs, walk-alongs, and station visits, the knowledge gained goes into the development of new mobile and handheld software applications and also helps our customers realize the full potential of a software platform. Spending 4-6 hours with an officer really gives me a sense of what their day is like. I watch them interact with their current equipment; understand what they like, what they do not like, what they wish they had. I document how new applications or changes to a current product can enhance their job function and then I work with design engineers to implement.
An example of something we learned from walking in our customers' shoes is the difference between law enforcement and fire incident management. As a result we do not have a one size fits all product. We have adapted the dashboard to make them different. The police dashboard offers field initiation and queries while the Fire Dashboard is more status monitor focused.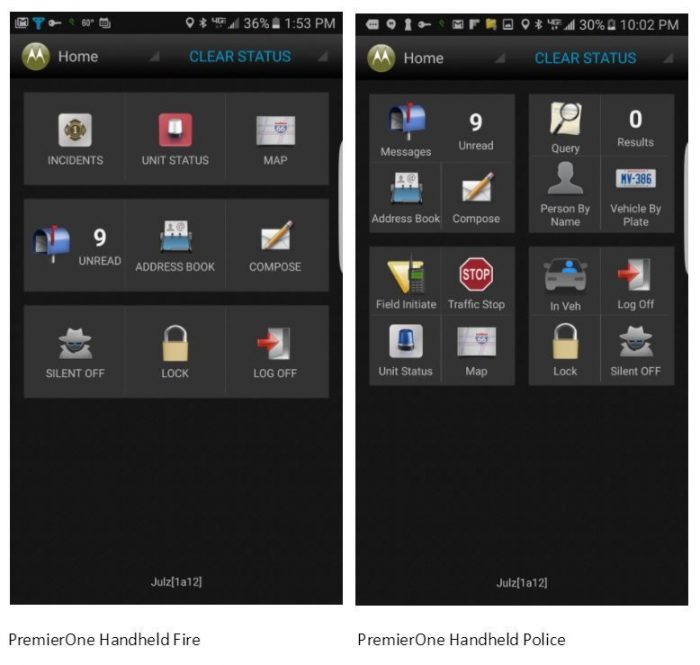 As a software product manager, having the ability to spend time with end users has resulted in the PremierOne Mobile and Handheld software portfolio being intuitive and easy to use. In the words of the Ventura Police Department, California:
"PremierOne is so much more user-friendly than anything we've seen or used before. Everything is right at your fingertips both for dispatchers and for officers in the field. Once you enter a call and are looking at an incident, you can click on tabs to get everything you need about the incident, such as prior incident information, potential hazards, maps, and multimedia attachments. It's much easier to operate the system to get the job done."
– Commander David Wilson, Ventura PD, California.