April is 9-1-1 Education Month. Throughout the month this blog series will highlight different aspects of the emergency response process, including what happens when you text or call 9-1-1, and will pay tribute to the women and men behind the phones. This April, take some time to learn something new about America's emergency response system.
_________________________________________________________________________
In late December 2014, Shannell Anderson was delivering papers in Atlanta around 4 a.m when she accidentally drove into a lake. She did what anyone would do, she took out her cell phone and dialed 9-1-1. Unfortunately, her call was routed to a neighboring county's 9-1-1 center and her location wasn't showing up on the dispatcher's maps. Shannell knew her exact cross streets, but unfortunately the dispatcher wasn't familiar with the area and didn't have access to good wireless caller location or map data.
It ultimately took responders over 20 minutes to get to her, and she tragically died a week later in the hospital. Unfortunately, and surprisingly to some, this story isn't unique to Shannell. This story highlights some important facts to consider when you are calling 9-1-1 from a mobile phone.
RAPIDSOS + MOTOROLA SOLUTIONS: SOLVING THE MOBILE LOCATION CHALLENGE
The first thing dispatchers ask you when you call 9-1-1 is "What's the location of your emergency?" That is because if you are calling from a mobile phone, the location information that dispatchers initially receive is based on the location of the cell-tower, not the caller, and can be of limited use in pinpointing a caller's location, especially for calls made from indoor environments. The FCC estimates that over 10,000 lives could be saved annually with better location data. As people ditch landlines and rely solely on their mobile phones, the location technologies used by wireless carriers are just not quick enough to provide timely, accurate caller location.
INTRODUCING AN INTEGRATED SOLUTION FOR FASTER, MORE ACCURATE 9-1-1 LOCATION
Through the RapidSOS integration with Motorola Solutions Emergency CallWorks software, call takers are able to query the RapidSOS NG911 (Next Generation 9-1-1) Clearinghouse to get precise handset location for 9-1-1 calls through technology that is already installed on millions of smartphone devices (no app required!). Rather than relying on imprecise and often delayed Phase 2 location, dispatchers are now able to get more closer and faster location that automatically updates.
Location from RapidSOS does not rely on a singular source like GPS (which only works outdoors) or cell tower triangulation (which works everywhere, but is very imprecise). Instead, RapidSOS leverages all enabled sensors on the device, including WiFi access Points, Bluetooth beacons and more. For the first time in Public Safety, location accuracy will be similar to the capabilities of commercial hybrid location services like Google Maps that citizens are used to.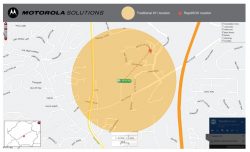 THE FUTURE: UNPRECEDENTED SITUATIONAL AWARENESS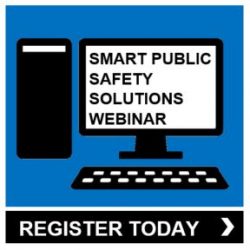 It doesn't stop at location for wireless 9-1-1 calls. Motorola Solutions is working to integrate the full capabilities of the RapidSOS NG9-1-1 Clearinghouse into the entire emergency response workflow so first responders have unprecedented situational awareness.
Want to learn more? Attend the upcoming Motorola Solutions Smart Public Safety Webinar about how RapidSOS and Motorola are working together to provide precise location and enhanced data to 9-1-1 call takers, dispatchers and first responders through the newest version of Emergency CallWorks products.