A hotel manager is looking for a communication solution for her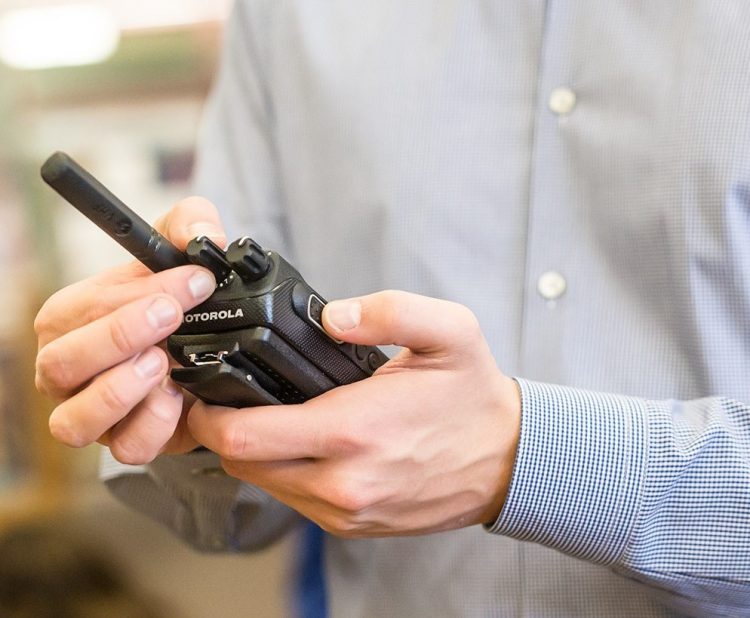 housekeeping and security teams. A manufacturing plant is looking for PTT devices and accessories for their floor supervisors and workers on the manufacturing line. Depending on your role, communication needs, and industry, the right device, for the right user, and at the right time can completely change. The new MOTOTRBO Solution Finder radically simplifies the experience of researching and selecting the right two way radio solution for your needs.
With answers to only a few questions (industry; number of users; number of sites; number of departments; and communication needs), Solution Finder helps you understand the optimal MOTOTRBO solution for their needs and provides the appropriate device and accessory options to quickly build an equipment list that can be submitted for quotation. After requesting more information, Motorola Solutions will connect you with one of our Valued Resellers to validate the best solution for your organization.
Industry trends have shown, as well as our own personal habits, that most buyers prefer to do their own research before they ever walk into a store or speak with a sales representative. This new tool helps you explore our vast portfolio, while building a solution that fits your organization's needs. Whether you are a school principal, a truck driver, or a maintenance technician, we have the perfect MOTOTRBO solution for you and your teams!