April is 9-1-1 Education Month. Throughout the month this blog series will highlight many aspects of the emergency response and pay tribute to the men and women behind the call for help.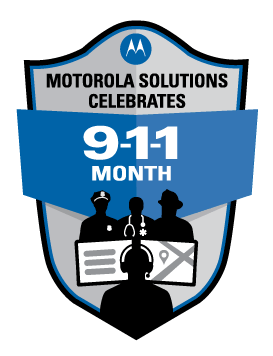 Within the deaf community, the process to get emergency help can be cumbersome. It often requires the hearing-disabled person to use an older analog TDD system or contact a 711 relay center which then translates text and voice between a deaf individual and the 9-1-1 operator.
Technology has evolved over the years whereas TTY devices have commonly become less essential for day to day interactions for the hearing or speech disabled. Many now use mobile apps, instant messaging, E-mail, video chat or text messages as a form of communications with close family, friends and other associates.
The latest technology, Text to 9-1-1, can be a life and time saving tool for about 15% of the population(1), those suffering from a hearing loss. The person in need simply uses a familiar cell phone text process to send a message directly to the 9-1-1 center. No need to go through a relay center or use antiquated analog TDD technology.
Empowering citizens in uncomfortable situations to contact our 9-1-1 center in the most convenient way possible is Waukesha County's goal. What we want to teach our citizens is "CALL IF YOU CAN, TEXT IF YOU CAN'T ". A voice call is still the best choice since the dialog between the dispatcher and citizen is valuable, but text is a viable alternative and critical for those who are unable to speak.
Not only can Text to 9-1-1 help the hearing and speech disabled community, but it is also a critical tool for those in difficult situations where a voice call might put them in harm's way, for example a home invasion or domestic abuse.
Whereas the Text to 9-1-1 can be a life saving addition to any 9-1-1- system, there are some limitations. Carriers do not provide location information with a text, so it is imperative the user sends location information along with the call for help. And just like regular text messages, they can take longer to receive and may be received out of order or not at all.
Only about 700 of the over 5800 PSAPS in the US have text to 9-1-1 capabilities. This technology is a critical addition to any NG9-1-1 system, not as a standalone system but as an integrated, public safety grade process with other voice handling operations. Answering the call from the hearing and speech disabled community is a critical benefit of adding Text-to 9-1-1.
———————————————————————————————————————
Waukesha County, Wisconsin recently went live (March 2017) with a public safety grade text to 9-1-1 solution utilizing Motorola Solutions Emergency CallWorks 9-1-1 system. Our system can now receive voice calls and text messages. Currently Waukesha, along with the rest of the state of Wisconsin does not receive MMS messaging to include: group text, pictures or videos but through an ESINet implementation, plans to address this in the future.
For more information on Waukesha County Text to 9-1-1 capabilities check out the following news articles:
"We want to make sure our citizens are safe:" New text-to-911 service unveiled in Waukesha Co.
Text-to-911 now available in Waukesha County
Reference 1: www.nidcd.nih.gov/search/site/Deaf%20population%20statistic